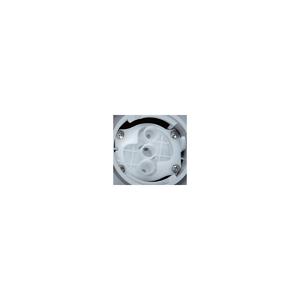 Quick Connect Locking System
It is easy for users to install the filter cartridge. Just insert and 1/4-turn the filter cartridge. The water automatically shuts off when filter cartridge is detached.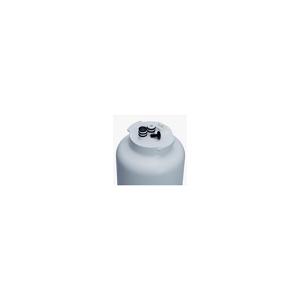 Vacuum Sealed Filter Cartridge
The vacuum seal prevents the filter from any secondary contamination during transportation and storage.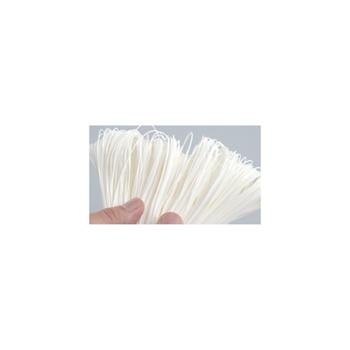 Adapted high quality hollow fiber membrane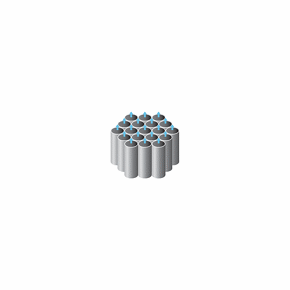 Traditional hollow fiber membrane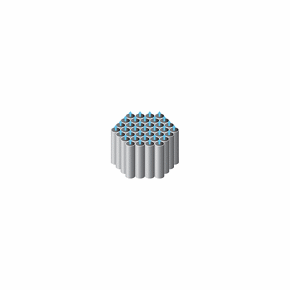 Elkay Hollow Fiber Membrane

Enlarges the filtering area by increasing the number of filaments
Utilitzing an efficient hollow fiber membrane. The Elkay hollow fiber membrane is made up of smaller filaments than usual, thereby increasing the filtering area for better filtering efficiency and durability.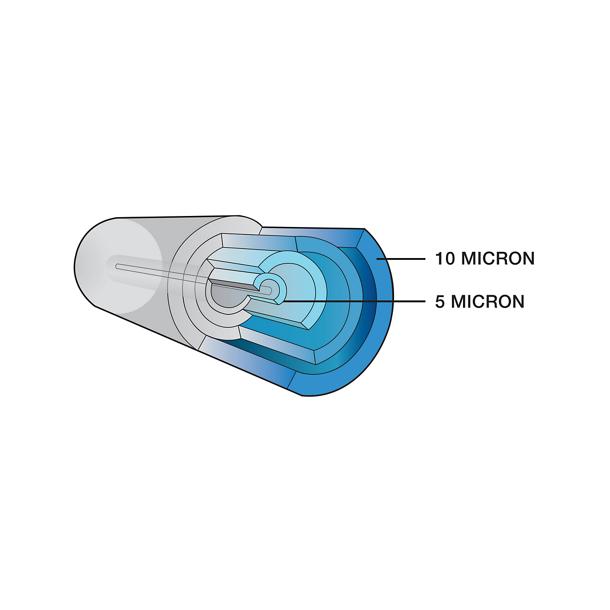 The PP filter is characterized by its dense inside and loosening outside with better filtering capacity and durability.
SUPER THIN slim body design, less space consumed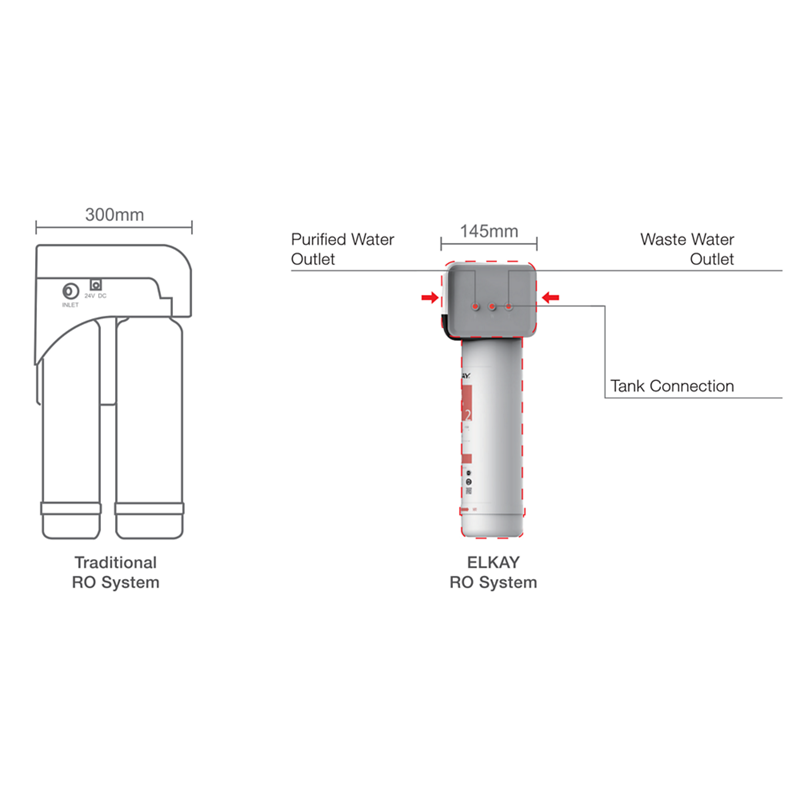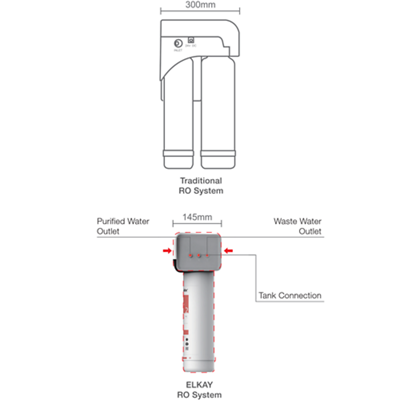 Discharge of waste water on the side of manifold, simple and clean.